If Walls Could Talk
They would be jealous of
Jerome Vintage'S WALLS
Jerome is a Copenhagen based vintage concept boutique specialized in selecting and selling fine vintage clothes and interior. The owner Pia Anna Kierulff has impeccable taste. She masters the art of finding vintage pieces with both history and in high quality.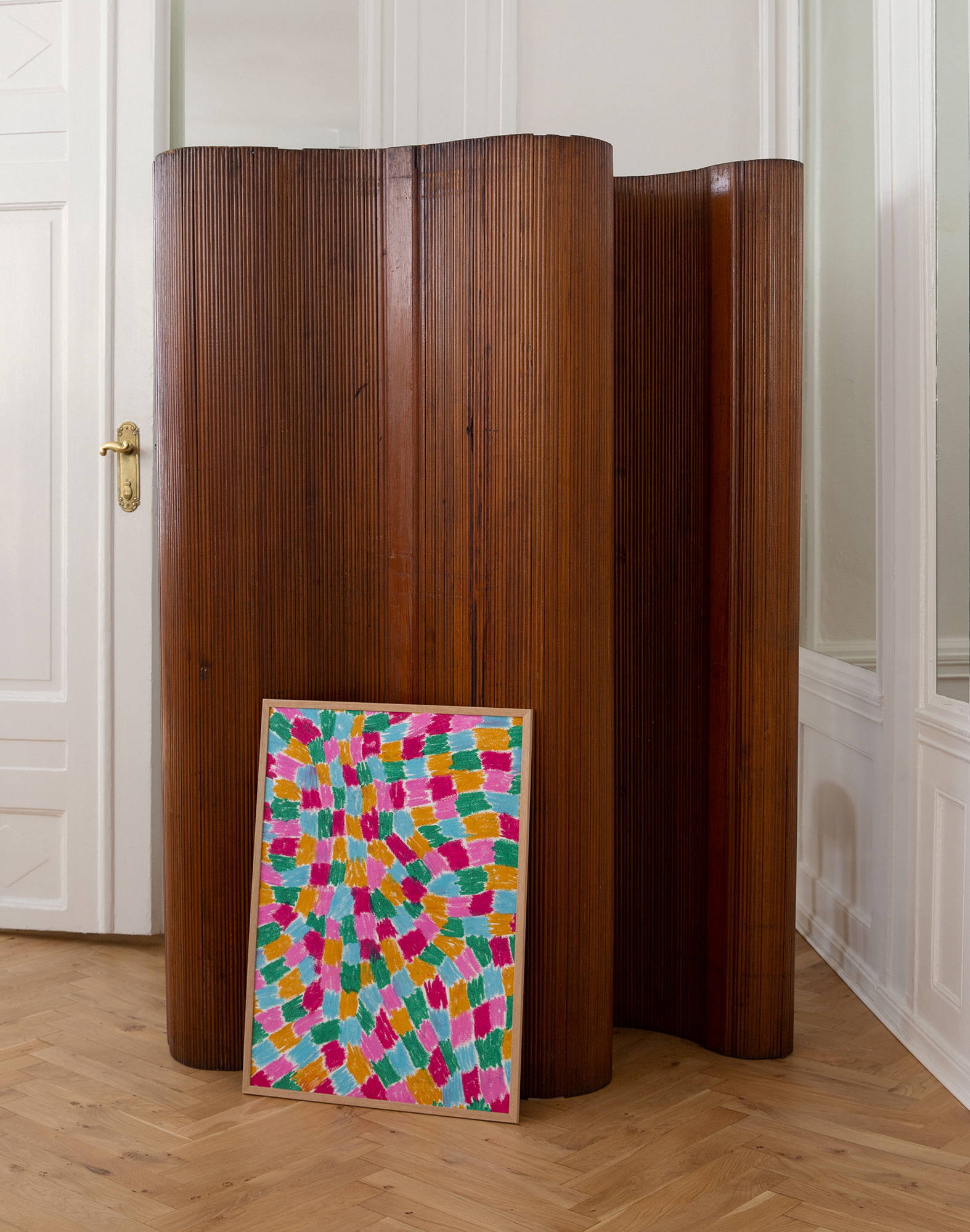 Jerome boutique was the perfect setting for our artworks. Where quality and a hint of bright colors is the common thread.
The artwork 'Abstract 01' by artist Nina Flagstad Kvorning lit up against the dark wood.
IF WALLS COULD TALK THEY WOULD ASK FOR COOL ARTWORKS